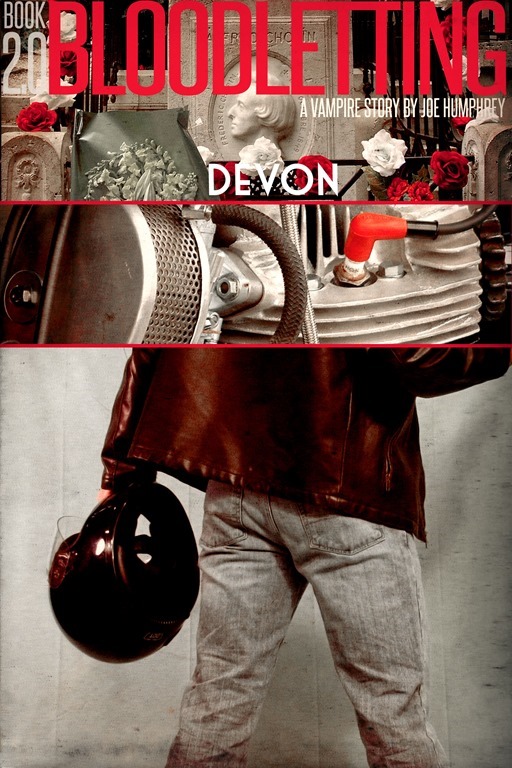 The first published volume of the Bloodletting series is under review with Amazon right now and should be available by tomorrow morning.
I originally planned on setting the price of the regular volumes at 1.99 or 2.99 and then throwing in the odd one, following around a different character interacting with the main characters for free. Unfortunately, Amazon isn't into letting me put books up for free, so I'm going with the cheapest amount they'll let me put it at, which is .99. So that's where we're starting. If anyone wants a free one, I'll put a PDF up somewhere and give out a link.
I decided to go with Devon as the first officially released volume, for two reasons. The first is that it's a little more comfortable than Patricia (the actual first volume, which I originally planned to release first) and the second reason is that I have full use of all of the stock images I used in the cover. I'm still waiting on permission for a few images in some of the other covers.
Patricia's cover is just about ready, but I'm rewriting some parts of her story (changed the setting from modern time to 1999 and it's thrown a monkey wrench in a few aspects of her story, but I'm working it out).
Anyway, that's where we're at.

EDIT: It's live on amazon now!