So I've tried to be as careful and deliberate as I can with the photography I'm using. I've posted images using stock photos before without thinking much about it, because I knew that when it came down to actually publishing, I would take those down and put up images that I'd gone through the proper channels to use. Everything before that I've considered a work in progress.
Charlie has been the story I've worked the most on over the last month or so. I've worked all over the place, but Charlie's story is really the one that I've put the most energy into. Right now it's well over 4 volumes, and I know where it's going and how it's going to end. The others I also sort of know where they're going, and I do know how they end, but I've also got a lot of holes to fill and story to tell. But Charlie is pretty well tied up and ready to go. The first three books are certainly done.
I'm just waiting on stock permission. One person in particular. The downside of using Deviantart.com stock (which is most of what I've used) is that often people put stuff up on DA with a notice that says "Don't use for anything commercial without asking me first" which is fine and I respect that, but what happens is that they then stop using Deviantart.com and when I send them a note it just sits there. A couple of people I've tracked down outside of DA and they've been totally cool.
Unfortunately, there's one woman whose stock I feature prominently on two covers, and I really like it. I like the way those covers work. They're great photos and they fit with the flow of the design. I just can't get her to respond. I even tracked her down to Facebook and sent her a message there (which I felt creepy about, but shit son, I gotta get going!).
In the mean time, I've been trying to come up with alternative cover designs, and I've got one I sort of like for Charlie book 1.2, which comes after a huge event in book 1.1. So I've got this catastrophic event in Charlie's life that she's falling out from in 1.2 and it's all explained in 1.1.
Now, what I'm considering, is releasing 1.2 with the alternate cover anyway. It can be confusing. I mean, we get the gist of what happened to her, but these stories are meant to stand alone. This could be the test. Can 1.2 stand on its own without 1.1 explaining who she is and how she got where she is? I think it might. That's what I'm going to do tonight anyway. Reread 1.2 and see if I can't release it now, a slice from the middle of the story, and have it work. If I can, it will make my life a fair bit easier.
Another great thing that I've found is that you don't have to limit yourself to stock photography. I found a really great photo by accident of this girl's bloody legs in a shower. She's a photographer and I tracked her down and asked very nicely if I could use the photo for one of my book covers, and she was just happy for the exposure and was very cool about it. I also needed a photo of white leather driving gloves, and I wasn't having any luck with stock photos, so I just did a google image search for "leather driving gloves" just to see what came up. I came across a really great photo that was exactly what I needed. It was from a woman's Etsy shop where she was selling some brown leather driving gloves. I knew that I could change the color of the gloves in photoshop, so I sent her a message asking if she minded if I used the photo in exchange for a link back to her shop. She said no problem and even offered up a high resolution copy of the photo, which helped enormously.
Really, it's only been this one woman I've had trouble getting in touch with, but I'm learning to improvise, which is almost as good.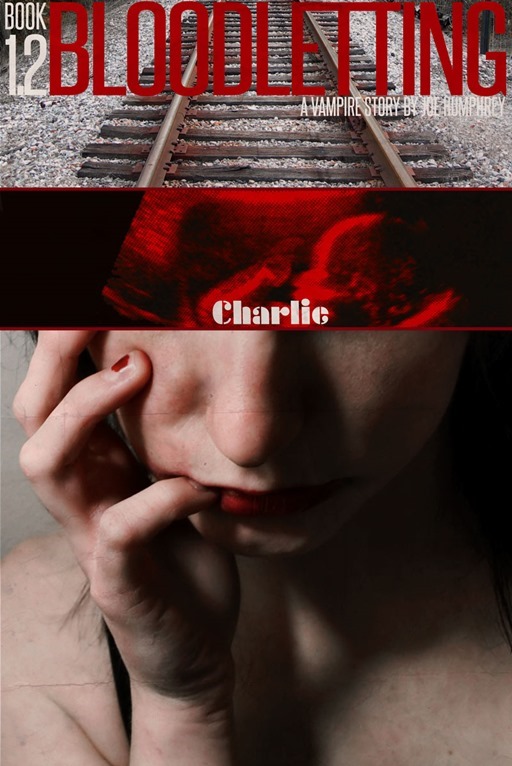 Oh, and since I'm making a point to credit stock, here are the three people whose images I used for this one: