The new story is up and ready to go!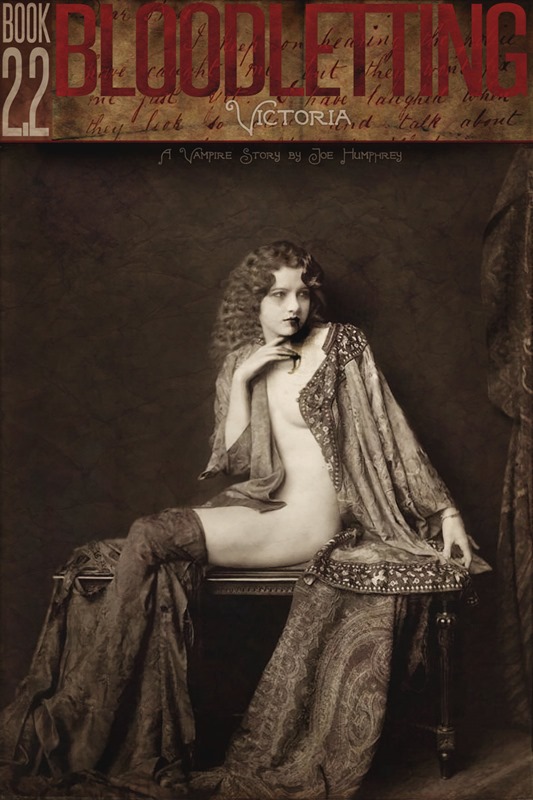 Bloodletting: Book 2.2 – Victoria
London's East End in the 1880s isn't an easy place to live, and life is especially difficult for Victoria and Mary-Ellen, two prostitutes trying to stay alive. That becomes more challenging after Mary-Ellen stumbles onto Jack the Ripper. 

This volume in the Bloodletting series introduces us to some new characters, gives insight into Victoria's traumatic past and takes us into an entirely new setting and time period. 

Author's note: This is one volume in the Bloodletting series. It's meant to both stand alone as well as function as a piece of a larger story. For more information please visit http://bloodlettingbook.com
Also, here are the links for Devon 2.0 and the actual Victoria 2.1, which are on a 5 day free promotion right now!
Book 2.0 of the Bloodletting series. Devon is a male prostitute, looking for a nice, peaceful night dancing at the club. He never expected to run into a monster. 

This book serves as an external look at the grizzly world of Bloodletting and the vampires who occupy it. 

This is one volume in the Bloodletting series. It's meant to both stand alone as well as function as a piece of a larger story. For more information please visit http://bloodlettingbook.com
 In Book 2.1 we get to know Victoria, the older vampire of the group. Originally from Victorian London, Vickie is struggling to cope with the rapidly changing vampire world. As the chaos of a night hunting gone wrong unfolds, she reflects on where she's been and where they're going. It's a reflective story that explores the social politics of the vampires in The Bloodletting series. 

Author's note: This is one volume in the Bloodletting series. It's meant to both stand alone as well as function as a piece of a larger story. For more information please visit http://bloodlettingbook.com